More than two years into our SharpSpring marketing automation journey, we continue to discover new uses and have new discussions with clients and prospects about the possibilities of marketing automation . Many thanks to those of you that have read and commented on our posts about SharpSpring over the past couple of years. We've had quite the Twitter (@cx3digital)  feed for sure. Lots of great conversations and shout outs, stories and questions.
SharpSpring Marketing Automation
Our first two-and-a-half years with this exciting platform have been busy ones. Having come from HubSpot (another blog post!), there was much to learn, and some things to un-learn. Lots to do and sometimes the days aren't long enough. Not because the SharpSpring marketing automation platform is complicated, it's really not. It's just fun!
Boys and their Toys
We are a bunch of geeks here at CX3 so we do love new gadgets. Not just the boys mind you, SharpSpring is fun for everyone. This is, in many ways, still a new gadget. New features are rolled out regularly and it sometimes feels like Christmas. SharpSpring marketing automation is kind of like chess. Easy to learn, a lifetime to master. Just when you think you know it all, new features "Spring" out (see what I did there?), or a new client pushes the limits of what we've done before with new ideas.
Well perhaps not a lifetime, but there's an incredible amount of depth to the SharpSpring marketing automation toolset. It contains everything you can imagine (and some that we didn't, hello call tracking!).
Getting Started – One step at a time
Initial setup, tracking code, company profile, branding etc. takes a very short time. Internally we hit the ground running the day after signing up. For our marketing automation clients, setup is a breeze as we handle any heavy lifting to make it seamless and pain free.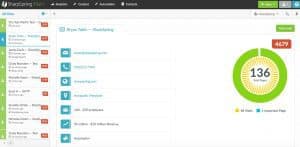 One of our favorite features is Visitor ID which works like a charm. Lead Scoring, Landing Pages, automation workflows, the CRM and everything else that's included have been wonderful additions to our toolset. In fact, it's all been a bit of a distraction, in a good way, from running our business as we used to. It's a new toy!
Not Our First Rodeo Either
I remember we certainly looked forward to our kickoff meeting with our dedicated Account Manager, Derek Myers. Everything from setting up the web conference via an online scheduler to the efficient running of the meeting went spectacularly well.
Obviously this wasn't Derek's first rodeo, it's what he does, but still…he ran through all of the menus and features in as much detail as we wanted, while allowing time for specific questions we had. We were very happy with our first interaction. Thank you Derek! At CX3 we have used this model numerous times as we brought clients on board with SharpSpring marketing automation. The tool is incredibly easy and intuitive to use, but it's always nice to have a warm introduction and have the opportunity to answer any questions they may have.
To be quite honest, this wasn't our first touchpoint with SharpSpring marketing automation. While we were researching where to take our business (goodbye HubSpot), we came across many rave reviews about SharpSprings customer support. Personally, I'm not one that typically makes buying decisions based on that. I don't ask for directions either.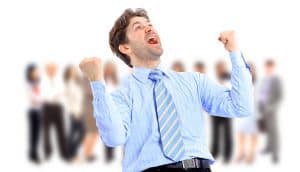 This time, however, Customer Support became our first and second calls, sorry Derek. Didn't know ya yet. During setup we had a couple of questions that we were too impatient to search the  training docs and videos to find answers to. One quick email, one quick call, problems solved. Of course it was us, not SharpSpring. We're such noobs.
Delighted Client, I mean Partner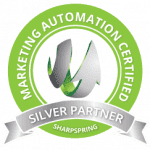 That's probably enough from this raving fan for now. It's been a terrific two years for us AND our clients with SharpSpring marketing automation. Even though we have been working with them for more than two years, sometimes we feel as if we are just scratching the surface of what we could do, but either way, we are set up for success.
We will continue to develop more complex workflows and automated tasks. Fine tune email campaigns and personas and lead scores and maybe even perform a magic trick. Yes, a magic trick. Stay tuned for more of our SharpSpring marketing automation journey!